Products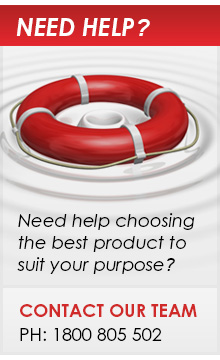 Help
Need help with your price guns or labels? Contact our team today TOLL FREE 1800 805 502.
HOW TO: Load A Price Gun Roll
Open the base plate by sliding the two plastic grips, one on each side of the body of the machine, towards you. The base plate will fall open automatically.
Open the label roll holder by pulling it upwards slightly. Unroll approximately 20 cm of label roll and insert it into the top of the machine, guiding the strip gently until it comes out of the bottom. Insert the label roll into the roll holder and close it. Make sure the labels are facing up.
Before closing the base plate, make sure to leave free at least 20 cm of the label roll.
Insert the loose end of the label roll into the slot behind the roller and push it slightly. Then pull the handle until you see that the labels are correctly feeding.

VIDEO: How To Load A Price Gun Roll
VIDEO: How To Load An Ink Roller
HOW TO: Place An Order
To place an order today simply telephone, fax or email one of our friendly customer service staff.
All details are listed on the CONTACT PAGE.
Artwork
Details coming soon.