Motex MX6600 Series
Motex MX6600 - Alpha
Product Code 18020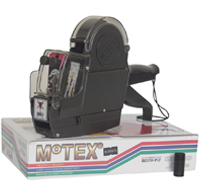 Features
Two line labeller prints top and bottom of label in black ink leaving enough space in the middle for us to pre-print your business details on a further two lines in a variety of colours
Prints up to 10 characters on the top line and bottom line (see band layout)
Top band has four alpha and six numerical bands, which can be used for product coding (Note: each band does not carry the full alphabet-if this is required see model MX 2816 Alpha)
Motex MX6600 - Newsagency
Product Code 18011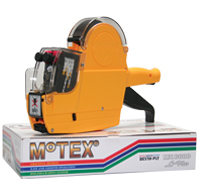 Features
Two line labeller prints top and bottom of label in black ink leaving enough space in the middle for us to pre-print your business details on a further two lines in a variety of colours
Prints up to 10 characters on the top line and up to 10 characters on the bottom line (see band layout)
Top band has four alpha and six numerical bands, which can be used for product coding (Note: each band does not carry the full alphabet - if this is required please see model MX 2816 Alpha)
Specifically set up for Newsagents to code supplier name and whether they require full, cover or tear for returns
Motex MX6600 - Numerical
Product Code 18019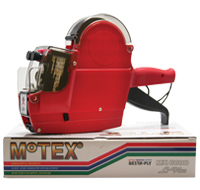 Features
Two line labeller prints top and bottom of label in black ink leaving enough space in the middle for us to pre-print your business details on a further two lines in a variety of colours
Prints up to 10 characters on the top line and up to 10 characters on the bottom line (see band layout)
Can be used for two prices on the same label, such as Normal Price on the top line and Sale Price on the bottom line
Motex MX6600 - Dating
Product Code 18026

Features
Two line labeller prints top and bottom of label in black ink leaving enough space in the middle for us to pre-print Best Before, Use By, Packed On or Batch No. with your business name
Prints up to 10 characters on the top line and up to 10 characters on the bottom line (see band layout)
Can be used to show Batch No. and Use By Date or other combinations on the one label
Labels To Suit Motex MX6600 Series
Printed 23mm x 16mm Labels

See below for adhesives, colours and stock types available for this label.
Adhesives
Label Colours
Standard Stock
Permanent
White
Best Before
Removable
Fluro Yellow
Ultra Removable
Fluro Orange
Fluro Green
Motex MX6600 Ink Rollers
Product Code 19009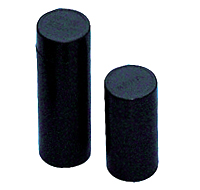 Features
Replacement Ink Rollers are available to suit the full range of Motex price guns
Ink Rollers come in a sealed canister
5 Ink Rollers per pack
Did you know? Ink Rollers not replaced can break and jam band heads. It is recommended that you change your Ink Rollers every 20-25 rolls or every 6 months.